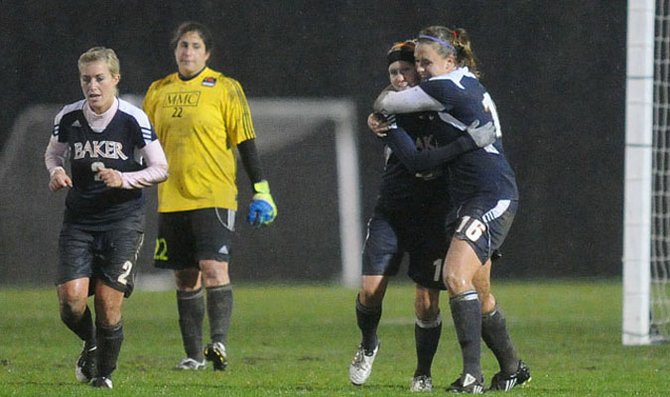 Monday, November 28, 2011
The Baker University women's soccer team defeated Martin Methodist College 1-0 to move on to the quarterfinals of the NAIA National Tournament.
Senior Maggie Dupes was able to return to the field at the goalkeeper position after suffering a concussion in the Heart of America Athletic Conference Tournament Championship game against Graceland University on Nov. 12 and being sidelined during the opening round of the national tournament against Bellevue University.
The first half of the game remained scoreless, but senior Ashley Ukena scored the lone goal of the match with an assist by senior Alix Schiraldi during the second half.
Baker will play the winner of the sweet 16 game between Point Loma Nazarene University and Westmont College, which will take place at 4p.m. Tuesday.
The Wildcats will play in the Elite Eight matchup at 4 p.m. Wednesday in Decatur, Ala.