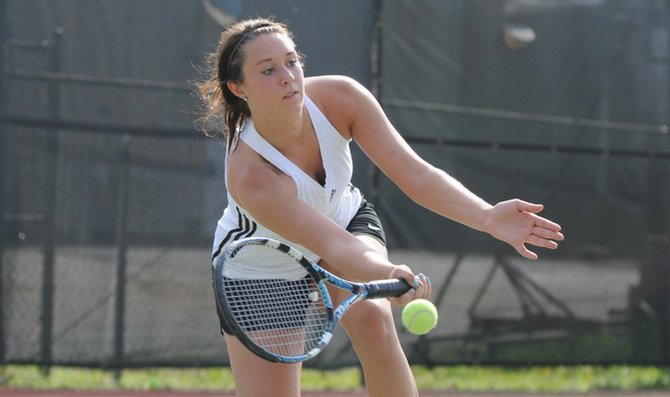 The Baker University men's and women's tennis teams had a full week of matches to begin getting ready for their upcoming conference tournament.
On Friday, the women's team played Grand View University, a new team to the conference, on Laury Tennis Courts. The Wildcats defeated them 9–0.
"There were a lot of elements we had to deal with that day considering the rain and weather," head coach Joe Ahmadian said. "But I thought we dealt with all that really well."
The men and women also played Hesston College Friday. The women again won 9–0, while the men won 7–2.
On Tuesday both teams played against Graceland University in Lamoni, Iowa.
"We were hoping to get wins on both sides," Ahmadian said. "We know we're pretty evenly matched with Graceland."
The women won 5-4 while the men narrowly lost 6-3.
"The guys were playing for the No. 2 seed in Conference," Ahmadian said. "Since we lost we'll probably be more like No. 4, but we know we can compete with those top teams."
BU will play an alumni match Saturday to prepare for conference.