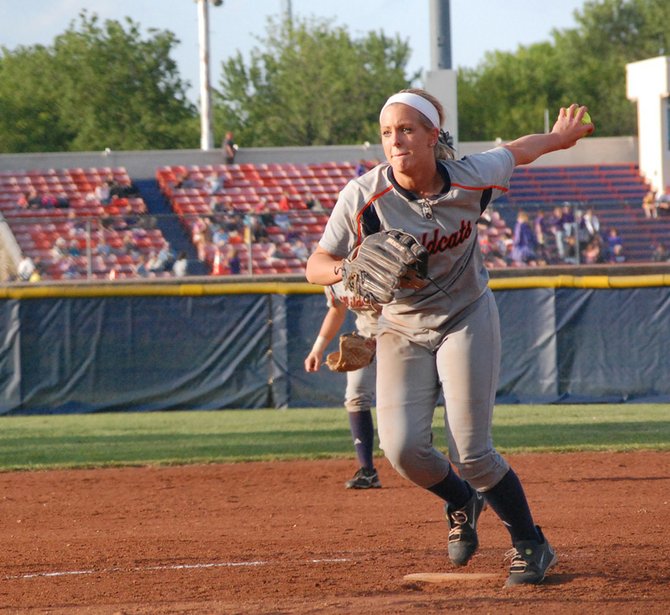 Photo Gallery
Softball Senior Night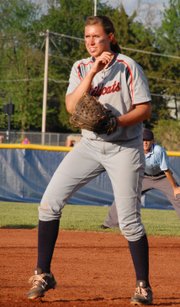 The Baker University softball team played Central Methodist University Tuesday at Sauder Field for its senior night and last regular season home game.
Tuesday's matchup against Central Methodist University had significance for the Baker University softball team. Not only was it senior night, but the Wildcats found themselves playing the top-rated team in the Heart of America Athletic Conference.
The first game was a defensive battle between the Wildcats and Eagles. The Wildcats broke the scoreless tie courtesy of a solo home run from sophomore Kayla Morse. Sophomore Maggie Holmberg took the circle and pitched six innings with no runs until a hard line drive made its way to the gap in center field. A run scored on the play and the Wildcats found themselves tied at 1-1 going into extra innings.
The game went 10 innings and Baker was not able to give the Eagles their second conference loss this season as the team fell 3-2.
"Statistically we match up with them. They are games that we could have and should have possibly won," head coach Matt Windle said.
The Wildcats have been in this situation many times this season as game one was the 11th time this season that the Wildcats have gone into extra innings.
"All these games are coming down to one or two pitches or one or two plays. I think we are frustrated, but at the same time hopefully it is going to prepare us come tournament time," Windle said.
Game two was a similar story. The Wildcats kept the game close throughout the early innings and started to make a late-game comeback. It was too little too late, as the Wildcats could not score in the seventh to defend the home field advantage.
"Just being able to play in those long 10-inning games has really shown us our perseverance throughout the entire game," Morse said.
Despite the losses, Baker celebrated the last regular season home game for five players. Seniors Allie Losey and Brooke Allen will graduate this spring and sophomores Maggie Holmberg and Kayla Morse will be departing for nursing school. Junior Tara Heinrich will also be leaving, as she will be student teaching next spring.
"Windle has been awesome coaching me and he has made my three years here great," Allen said. "(Baker) has made me into the player that I am."