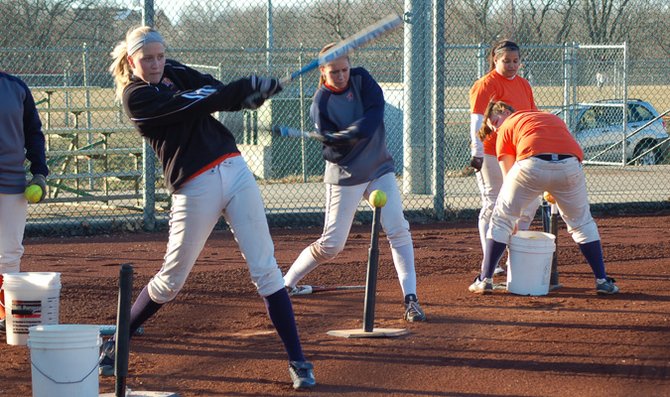 Thursday, February 9, 2012
The Baker University softball team has started its season hoping to reach new heights this spring.
Last year, the Wildcats broke the school record for most wins with 31. This season the team is hoping to do that and more with its eyes set on winning the conference.
"Pitching wise, we're in a good situation with (sophomores) Maggie Holmberg and Erin Greenwood returning," head coach Matt Windle said.
The team is also returning senior Brooke Allen, who led BU with a batting average of .401 last season.
"The team leaders right now are definitely Brooke Allen, and Allie (Losey) is my only other senior, and she's doing a good job of stepping up and taking control of the team," Windle said.
Junior Summer Kelley, transfer from Johnson County Community College, is already leading Baker in batting average and had two home runs during spring scrimmages.
The Wildcats were scheduled to played a doubleheader against Ottawa University Thursday, but results were unavailable at presstime.
Baker will play in the Cowtown Classic Feb. 17-18 in Fort Worth, Texas.