Thursday, January 26, 2012
Recently, the marketing department received several awards in the CASE District 6 Awards for 2012. Tell me about this event and why BU's marketing department likes to compete in it?
We participate in this event every year. It's kind of our main conference event that we like to participate in. We have a long tradition of doing well in this event, and we really look forward to it.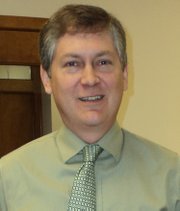 You said Baker has "a long tradition of doing well in this event." How long has the marketing department been participating in this?
Personally, I've been in this office for seven years and I know they've been doing it well before then. So, I mean, we're talking decades that they've participated in this event.
Have you done as well as you did this year in past years that you've participated in it?
We've done very similar to what we did. We usually win five or six honors every year. It kind of varies between the gold and silver, but we're usually pretty consistent.
What kind of project did you help create to publicize Baker?
I was involved in coordinating the presence report. I did all the writing for that, and all the other ones I contributed writing towards. We work definitely in a collaborative environment here, so we all kind of use our strengths to make the best product available.
Besides taking part in this event, what else does the marketing department do?
This is our main event, but we do attend workshops, (and we are) always trying to look to get better. I belong to a Douglas County public information officer group, where we brainstorm with other public relations professionals. I participate in that. And usually our graphic designers try to go to one conference a year, just to keep up on the current trends.
What does your job consist of here on Baker's campus?
I'm Director of Public Relations. I do a lot of promotional writing, photography. I shoot occasional video. I'm our primary media relations liaison. I also write for alumni publications.