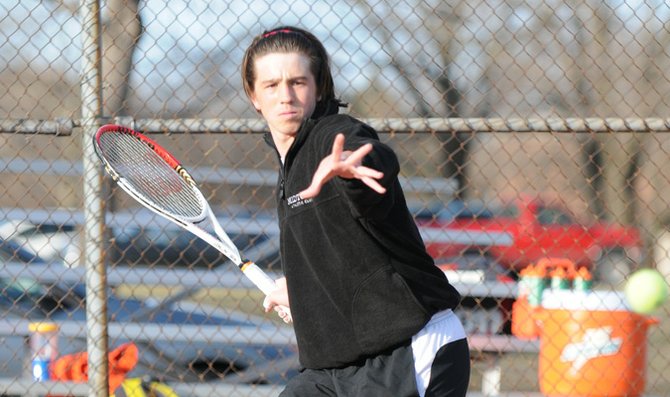 The Baker University men's and women's tennis teams' spring tennis schedule is now in full swing.
On Saturday, the Wildcats faced Rockhurst University in Kansas City, Mo. for a round of matches.
While Baker came away with no wins against the NCAA Division II school, head coach Joe Ahmadian said the weekend went as expected.
On the men's side, freshman Ryan Gleue kept his sets close while junior Jordan Toothaker faced junior Rodolfo Gauto-Mariotti, from Paraguay.
The women were forced to forfeit two of their nine matches due to a shortage of players.
"We actually have nine on our roster but only had five eligible to play on Saturday because there's two coming over from basketball and two transfers that haven't been cleared yet," Ahmadian said.
The women's team also had matches the previous weekend against Stephens College.
Junior Danielle Griggs and sophomore Caitlyn Metseff highlighted the weekend by each winning a three-set singles match.
"That's the first conference win we've had since I've been here, so it was pretty exciting," Ahmadian said.