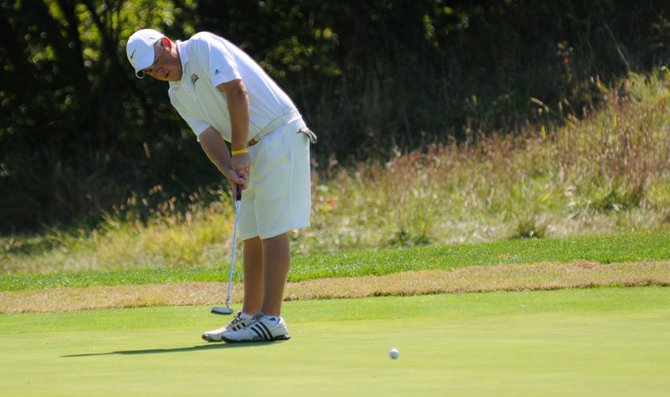 Despite playing in wet course conditions during its first tournament of the spring season, the Baker University men's golf team placed sixth of 12 teams at the Evangel University Invitational Monday and Tuesday in Springfield, Mo.
Heavy rainfall from the previous week caused tributaries to run above regular flow, leaving the course wet and muddy. However, BU was able to post a team score of 330 during the opening round of the tournament and 328 on Tuesday.
"In the grand scheme of things, I was pleased with how we did for our first tournament this spring," head coach Karen Exon said.
Sophomore Andy Kelley shot the third best score for the 'Cats Monday, but was able to bounce back Tuesday to lead the team with a score of 76.
Kelley tied for seventh place overall in the tournament and was named to the all-tournament team.
Juniors Mason Dick and Jacob Draisey rounded out the team's top three golfers, shooting identical tournament scores of 163.
The 'Cats are scheduled to play against 23 teams Saturday and Sunday in Hesston and Newton for the Bethel College Invitational.
The first tournament for the women's team will be Monday and Tuesday in Parkville, Mo.