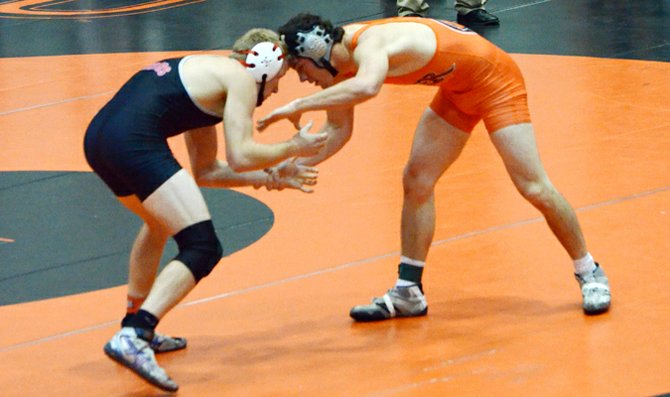 The No. 4 Baker University wrestling team hit the mats for its first tournament of the season Sunday in the Dan Harris Open.
While the tournament did not keep track of team scores, three Wildcats came out on the top of their weight classes in their home venue.
Junior Joel Olivas at 141 pounds, sophomore Robert Shadrach at 197 pounds, and senior Brandon Gebhardt at heavyweight all won their weight classes Sunday, and head coach Jimmy May was pleased with their performances and others that fell just short of winning their brackets.
"Some of the guys that didn't even place wrestled really well," May said. "We have a freshmen kid at 133 (pounds), he's going to be a special wrestler for this program. Bo Pursel, he's tough. He wrestled a really good kid in the finals that is a seasoned kid who has been around for a while."
Pursel was one of three Wildcats who finished as the runner-up in a weight class, with seniors Parker Owen and Nathan Sommer being the other two.
"It was a typical first tournament," May said. "Some of our kids wrestled well and some didn't wrestle so well."
There were also some members of the team who were unable to compete Sunday due to a skin infection.
The Wildcats will hope to be at full strength Saturday as they head to Lindsborg for the Swede Open.
"We're just trying to get match time in," May said. "Some of our kids didn't wrestle well and they probably can't wait until next weekend."
The Swede Open will begin at 9 a.m. Saturday.