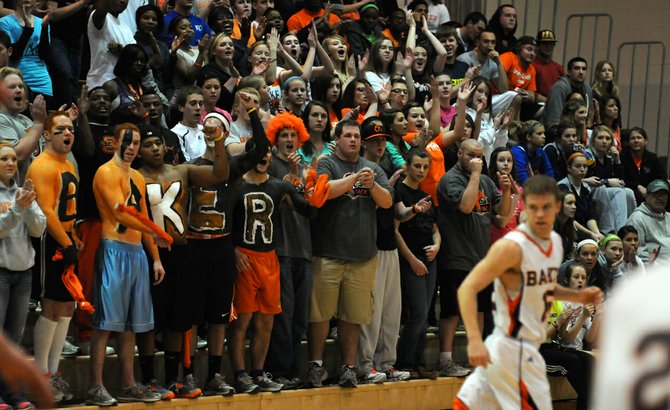 The attendance at Thursday's game was one of the largest of the season for men's basketball in Collins Center.
Stories this photo appears in:

photo gallery
The Baker University men's basketball team defeated No. 21 MidAmerica Nazarene University 71-67 in Collins Center to mark the second year in a row BU has beat MNU at home.